Buy version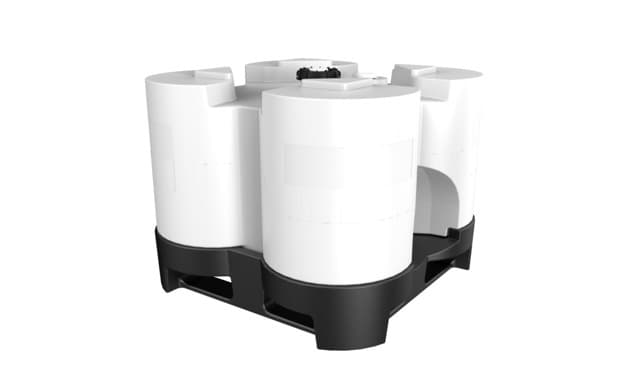 93940C1 - TankGo 500L - 1160x1160x895
TankGo: Ideal for transporting hazardous liquid products
TankGo® range is reusable throughout its service life, in line with UN certification for the transportation of hazardous materials. TankGo is 100% plastic, ensuring it is maintenance-free. No oxidation and maintenance thanks to its fully plastic design. Intensively reusable thanks to its thick-walled rationally molded tank and structure to effortlessly withstand impacts and frequent handling. Safe, stable unladen stacking thanks to the 4 rigid pivots.
Optional personalization through the marking of logos, registration, and instructions. Easy to handle thanks to the forklift entries on the long and short side. Safe to transport due to the centering points for straps to safe load in the truck. Easy access to the reinforced valve, guaranteeing full drainage or emptying.
More details
Benefits
100% Plastic - No corrosion
Intensively reusable
Safe transport
Easy customisation