Buy version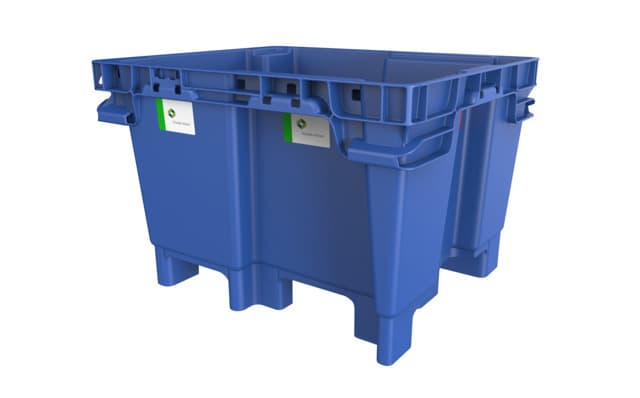 Rental version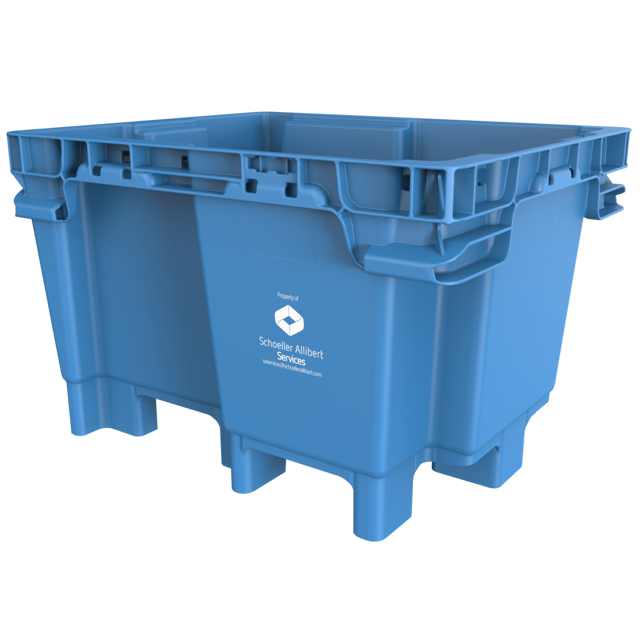 8282100 - JumboNest 1200x1000x784 - 8F
Available for rent
Available with SmartLink® technology
JumboNest, the next generation RPC
Strong, nestable and stackable, the JumboNest® is the largest stack- and nestable rigid pallet container on the market with an internal volume of 520L. Hygienic thanks to the JumboNest® its monobloc design. Thanks to its design with the impact bumpers on the long sides, the JumboNest® can be tipped over without damaging the box. Optimal performance under chilled conditions thanks to the speciality food grade HDPE material. Up to 250% improved vehicle fill when empty thanks to its high nesting ratio of 73%. When filled, the JumboNest® can be stacked up to 3 high, fitting up to 78 filled containers in a truck. Capable of loading up to 600kg meat thanks to its reinforced base. Easy cleaning and drainage thanks its smooth design and the large drainage holes to easily get rid of liquids and contaminants, removing any bacterial growth. When stored, the JumboNest® can be stacked up to 6 high thanks to the 3200kg stacking load. Ergonomical thanks tot the handles on all 4 sides. JumboNest® remains performant within a temperature range from -20°C up to 40°C.
Customizable thanks to the 4 labels on the JumboNest® and many printing options. Every JumboNest® features a label displaying clear handling instructions to aid stacking and nesting. The removable label area features a special non-stick surface that ensures stickers can be easily removed without leaving any sticky traces. Track and traceable thanks to the Snap-In RFID option and IoT® ready.
There are 4 possible ways to de-nest JumboNest®. First, JumboNest® can be de-nested using an automated de-nester. Second, by L-tilting. After tilting automatically, operators can de-nest manually. A third option is to de-nest by using a mobile de-nester that is provided with special clamps. Finally, the container can be de-nested by tipping a stack of Jumbonests® over onto a rubber runner. Thanks to the unique bumpers on the long sides, Jumbonest® can be tipped over without damage.
Available in 8 feet and 2 skid version.
More details
Benefits
Food approved
Strong & sturdy design
Nestable design - space saving
Easy to clean
Suitable for washing
Different configurations possible
RFID ready
Easy customisation
Biggest stack & nest RPC on the market
Best nesting ratio on the market
SmartLink ready
Fully recyclable
Warranty