Buy version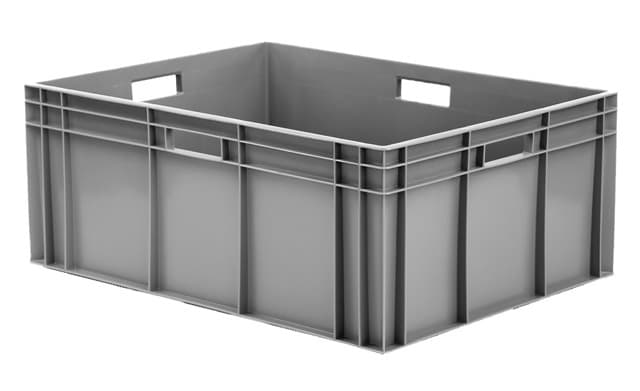 3863750 - Euro Container 800x600x322 - Solid OHH
The Schoeller Allibert Euro container range is a very sturdy, versatile and suitable for a wide variety of industrial sectors.
Store your belongings efficiently with stackable containers from Schoeller Allibert. Our Euro stacking containers are made of high-quality plastic and are particularly suitable for the storage in warehouses or during transport.
Schoeller Allibert offers a wide variety of stackable Euro containers: solid or ventilated, with open or closed handles, label holders, lids... our Euro stacking range encompasses a variety of versions to meet all industries needs for handling, storage and logistics.
All of the Euro containers are equipped with edges which makes stacking easy whilst keeping your load fresh and safe. The Schoeller Allibert Euro containers are indispensable in every company.
Seven footprints from 200 x 150 to 1000 x 400 and multiple height options, we are sure you will find the ideal crate for your own needs. Possible applications are warehouse and transport for:
food industry
Automotive Industry
retail trade
Automotive Industry
industrial production
craft
More details
Benefits
Easy identification
Compatible with Euro Pallets
Suitable for industrial washing
Easy and efficient manual handling
100% recyclable