Buy version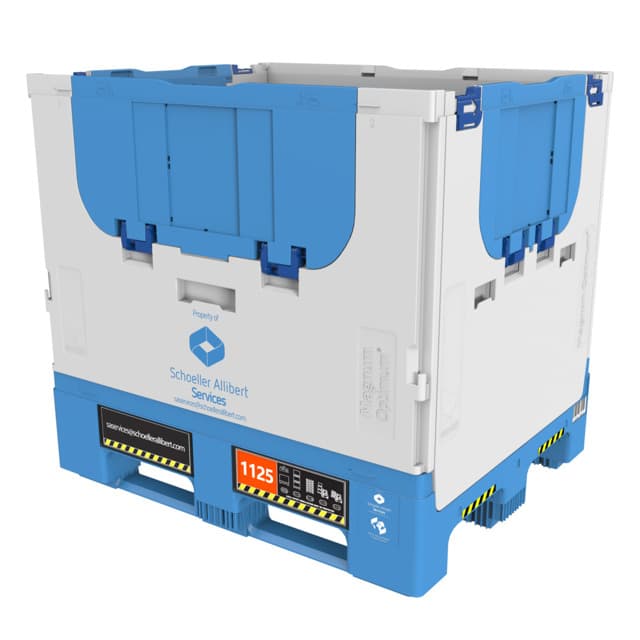 2559670 - Magnum Optimum 1200x1000x1125 - 2R 2F 3DD
Available with SmartLink® technology
Magnum Optimum® 1210: The best reusable folding large container for industrial logistics
The Magnum Optimum® is the strongest FLC on the market. It is extremely robust, lightweight with a very large volume thanks to the welded double wall design. The basis of this large load carrier (GLT) is the pallet base on which the module system of the Magnum Optimum is based. The Magnum Optimum® is suitable for almost any market segment in the industry. All quality standards of the European guidelines for large load carriers are met by the Magnum Optimum®. Available in 3 base options: 2 feet, 3 skid and 8 feet version
The Magnum Optimum® optimizes your transport routes, saves costs and protects the environment through lower CO2 emissions. Due to the lower weight thanks to the welded and ribbed construction, you can load more goods and your trucks have to drive less often. The non sequential folding and easy to use locking devices allow only one operator to erect and fold the Magnum Optimum®, saving you labor and handling time.
With the highest folding ratio on the market, Magnum Optimum® stacks up to 8 in a standard truck and 10 high in a mega truck. When folded, the Magnum Optimum® offers you up to 30% space saving compared to all competing FLC's. Reducing reverse logistics costs and carbon footpint.
The Magnum Optimum® is compatible with automated handling thanks to its base structure. The sturdy PP plastic makes the container very durable. Easy to clean thanks to the the smooth inner and outer surfaces.
The Magnum Optimum® is versatile and durable.
More details
Benefits
Easy to handle
Foldable design
Easy to clean - smooth design
Drop doors - easy access
Easy customisation
Available in multiple heights
100% plastic - no corrosion
Easy to repair - bayonet system
OptiFrame allows flexibe upscaling with 105mm per unit
Easy to fold - hinge system
ID plates - customisation & handling guide
Label holders available
Secured loads - strap locations on base
Easy to handle
Non sequential folding - able to fold in 5 seconds
Foldable design - reduced reverse logistics costs
SmartLink ready
Warranty
Fully recyclable
9347000 - Magnum Optimum 1210 Lid 1200x1000x50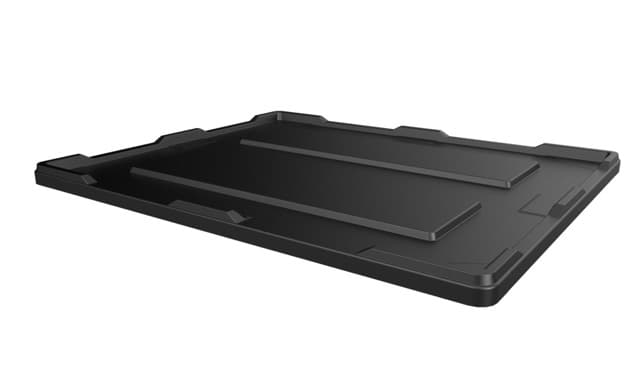 997509D - FLC Dust Cover 1210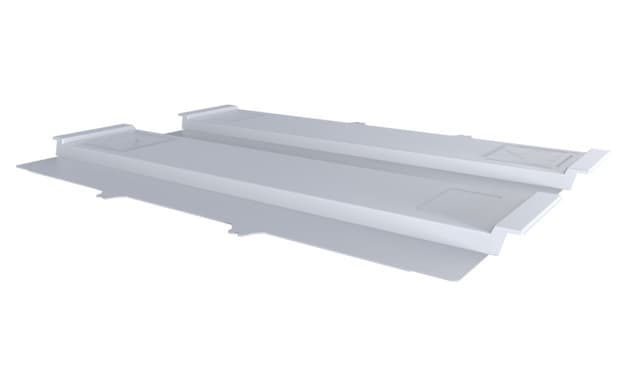 2538000 - MO1210 Optiframe (set of 1 short and 1 long side)