Buy version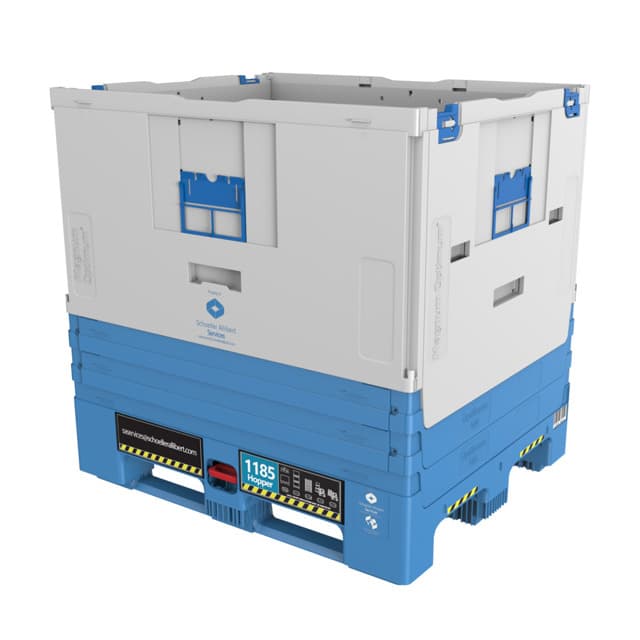 Rental version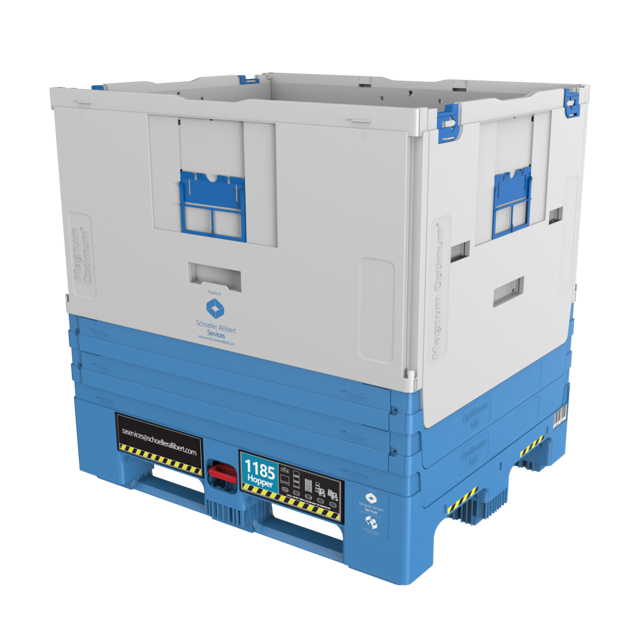 2549880 - MO Hopper 1210 1200x1000x1185 - 2R 2F BD
Available for rent
The Magnum Hopper is a 100% reusable foldable large container featuring a special hopper base that eliminates packaging waste and removes the need for liners, a separate pallet base or cardboard frame. It has a unique sustainable solution for bulk small parts dispensing. Magnum Hopper has a storage capacity of 931 liters.
Thanks to the wide opening in the hopper base (350 x 220 mm), all types of parts - including caps, closures, and accessories - can be unloaded in evenly dispensed volumes and fully controlled quantities. The Magnum Hopper can be stacked 5 high, carrying unit loads up to 500kg; a combined load of over 2 tonnes on the base hopper. Your fleet of The Magnum Hoppers is fully traceable thanks to the built-in GPS feature.
The Magnum Hopper is food contact guaranteed, easy to maintain and easy to clean, with all surfaces being smooth and slanted to speed up water drainage. A lid and dust cover are available to maximize the protection of the contents.
Available in several footprint dimensions and heights, offering a perfect solution for space-saving logistics in combination with high-quality standards.
More details
Benefits
Easy to handle
Foldable design
Easy to clean - smooth design
Easy customisation
Easy to repair - bayonet system
Easy to fold - hinge system
ID plates - customisation & handling guide
Label holders available
Ideal for industries with strict hygiene requirements
Discharge slider - 100% flow control
Eliminates the need of single-use packaging
SmartLink ready
Fully recyclable
Warranty