Buy version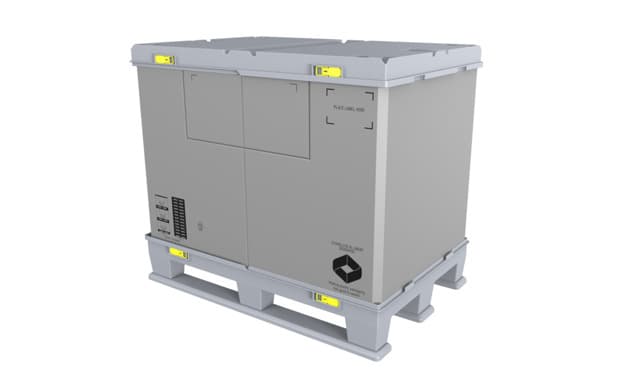 943808H - BoxerPac 1200x800x930 - 3R, 1DD, including lid
The Boxerpac® is a versatile sleeve pack system, where the sides are folded down into the dimension of the footprint of the foldable container. It has outstanding volume for bulk storage and distribution.The sleeves are stored and protected between the base and lid when folded. The sides are easily erected and locked into place for use. Catches lock and secure the base to the pallet and lid.
The drop doors makes access to the content easy and due to the flat design and the Velcro it is very close to the side and does not bother the operator. Only 1 operator is needed to fold an unfold which makes the usage of the container efficiently.
The door, can be either a full door, or a drop door. When a full door is used, it is made from a strong and durable PP. Simply slides into the Boxerpac® base and is secured by Velcro strips on two corners. With the advantage of the product folding down for return transport and stacking for storage, the Boxerpac® is the ideal choice for durable logistics where stepping in or reaching is a must as well as a very good folding ratio.
More details
Benefits
Easy to handle
Foldable design
The locks secure sleeve trays during transport
Easy to clean - smooth design
Variety of heights availble
Shrouds - maximized protection
Drop door - easy access
Customisation options available
100% plastic - no corrosion
Fully recyclable
Warranty