Buy version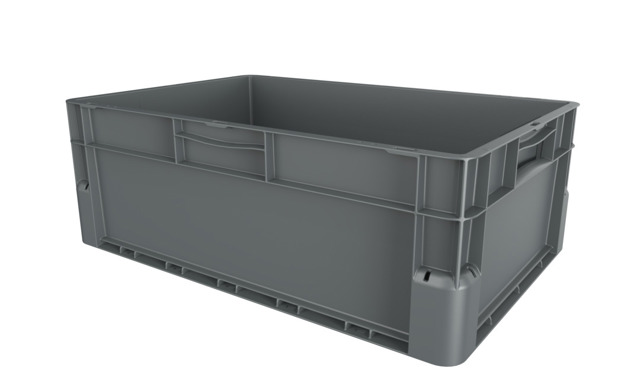 8309000 - EuroClick 600x400x220 - Solid, CH
Euroclick is the new generation of Euronorm bins that Schoeller Allibert has put on the market to meet increasing automation in factories and the e-commerce sector.
Lighter design to save weight, without losing quality requirements. The EuroClick series stacking containers are available in different heights in the dimensions 400 x 300 and 600 x 400 mm. With the so-called Click Booster, an attachable frame, the user can vary the height of the load carriers. Also attachable label holders - the "Click Holder" - ensure identification and traceability. Rounded corners increase stability and make it easier to use on conveyor lines, says the packaging manufacturer.
Small changes make a big difference - conveniently placed, ergonomic handgrips make EuroClick® more comfortable for users, enhancing efficiency and safety. Additional support and base deflection minimized thanks to the double base rim whilst allowing smoother movement on rollers. Water retention reduced due to the sloped edge. Compatible with other stacking containers which allows you to mix previous generations with the new crates, the EuroClick® will get along with them just great! Personalization possibilities are endless, get in touch with us to know more about the customization possibilities. ESD version is also available on request (electrostatic discharge). Automation friendly thanks to the straight walls, corner pillars, double base and so on. Our Miniload container is specially designed to carry heavy unit loads on automated handling systems.
More details
Benefits
Click Booster - increase height with 15mm
Click Holder - easy identification
Drain Holes
Rounded corners
Ergonomic handgrips
Customisation options
Lightweight design
Sloped edges - reduced water retention
Double base rim
8714820 - Euro container lid 600x400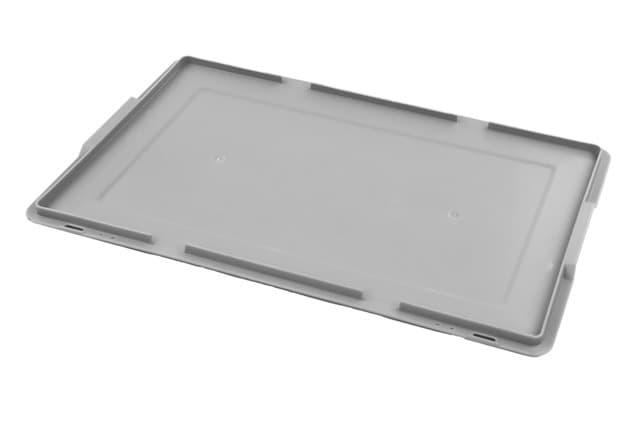 9193000 - Dolly 604x402x162 - 4 swivel nylon wheels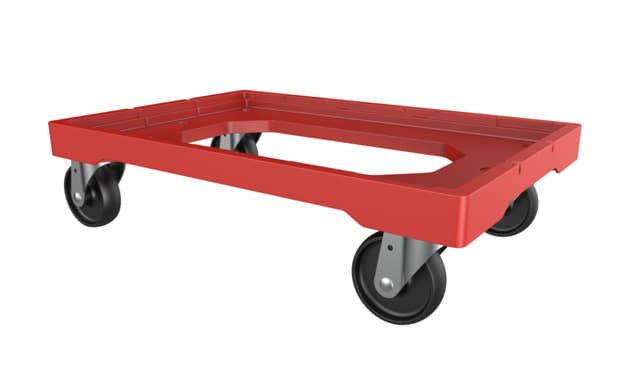 9192004 - Universal dolly 798x598x171 - 1 swivel, 1 swivel with brake and 2 fixed nylon wheels with flipper