Buy version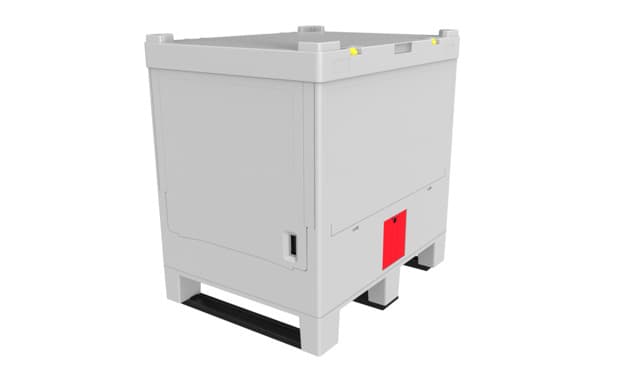 Rental version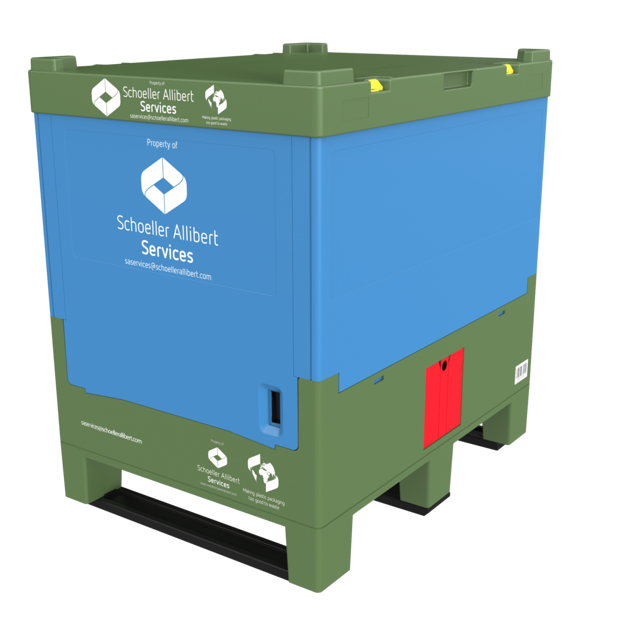 4430020 - CL65 805x609x833 - 3R, BD
Available for rent
ComboLife® 65: a reusable IBC with disposable liner and valve prevents contamination.
The ComboLife® 65 is a compact foldable IBC designed to handle a variety of fluid products. Lightweight and standard footprint, ComboLife® 65 combines a practical, cost-effective distribution system with great resource efficiency. The ComboLife® 65 satisfies all health and safety requirements.
A free material butterfly valve is available with 250 and 1000 L liners. Naturally, these apply to the latest EC and French food contact regulations. The ComboLife® 65 is a reusable IBC with a disposable liner and valve, which prevents contamination whilst ensuring your safety and hygiene.
Process and logistics
The design of ComboLife® 65 is made to maximize logistical savings. Thanks to the fast and easy handling, the ComboLife® 65 can be set up and handled by one operator only. Its 60% folding ratio allows 5 stacked columns of folded IBC per truck, drastically reversing your reverse logistics costs. The ComboLife® 65 withstands road rails and sea freight with 1400 kg unit load.
Quality
Tough and long-lasting: the double-wall structure enables up to 7500 kg stacking load or 4 on 1 pile minimizing storage space. Our easy exchangeable spares and liners ensure you implement the ComboLife® 65 in the daily process, also under heavy conditions.
More details
Benefits
Level indicator
Easy to clean design
Stackable - with or without lid
Suitable for heavy-duty usage
Foldable - space saving
Bag-in-box system for transporting liquids
Easy emptying - bottom discharge
Available with semi-open lid for emptying when container is closed
Tamper evident caps & closures available
Manufactured according to ISO standards
Variety of liners available
Compatible with DN50 valve
SmartLink ready
Warranty
Fully recyclable